Featured ARTspace Workshops
105 S 7th St Hamilton MT
LOCATED Right next door to the Montana Bliss Artworks gallery!
PREVIOUS FEATURED WORKSHOPS
Clouds in Oil
by Arthur Norby
Award-Winning Landscape Painter & Sculptor
August 10, 2019
Class Is 9am - 4pm | $50 Per Person
Landscape painter, sculptor, and author, Arthur Norby will be teaching a workshop on painting clouds in oil.
Hosted at the ARTspace
105 S 7th St, Hamilton, MT
About Arthur Norby
My career in the arts spans more than forty years. In that span of time, I've developed a mastery in engraving, jewelry design, sculpture and painting. In 2013, I published THE DEADLY WINTER, a popular historic novel set in rural Minnesota.
My first sculptures were created in 1979, with my first collection of bronzes being created in 1980 and 1981. I have created over 600 sculptures in a variety of subjects, including more than 15 large scale/public bronzes. My first monumental public sculptures were created for Trenton, New Jersey in 1991 and Windom, Minnesota in 1993. In 1996 I was chosen through a national call for proposals to design the Minnesota Korean War Veterans Memorial which was dedicated in September of 1998.
From 1996 through 2007 I resided in Arizona, operated The Norby Gallery and through the competitive process was commissioned to create six heroic public bronzes, as well as two sculpture gardens which encompassed eight life-size bronzes, seven life-size portrait busts and numerous other commissions. In 2006 I was awarded a one-person exhibit of paintings and sculpture by the West Valley Art Museum, Surprise, Arizona. In 2008 I presented a retrospective exhibit of sculpture and paintings for the Ravalli County Museum, Hamilton, Montana.
Throughout my career I have attended workshops and taught studio techniques, as well as having taken part in school residencies at several grade levels. In 2007 I retired from gallery activities to concentrate more intensively on my own artwork.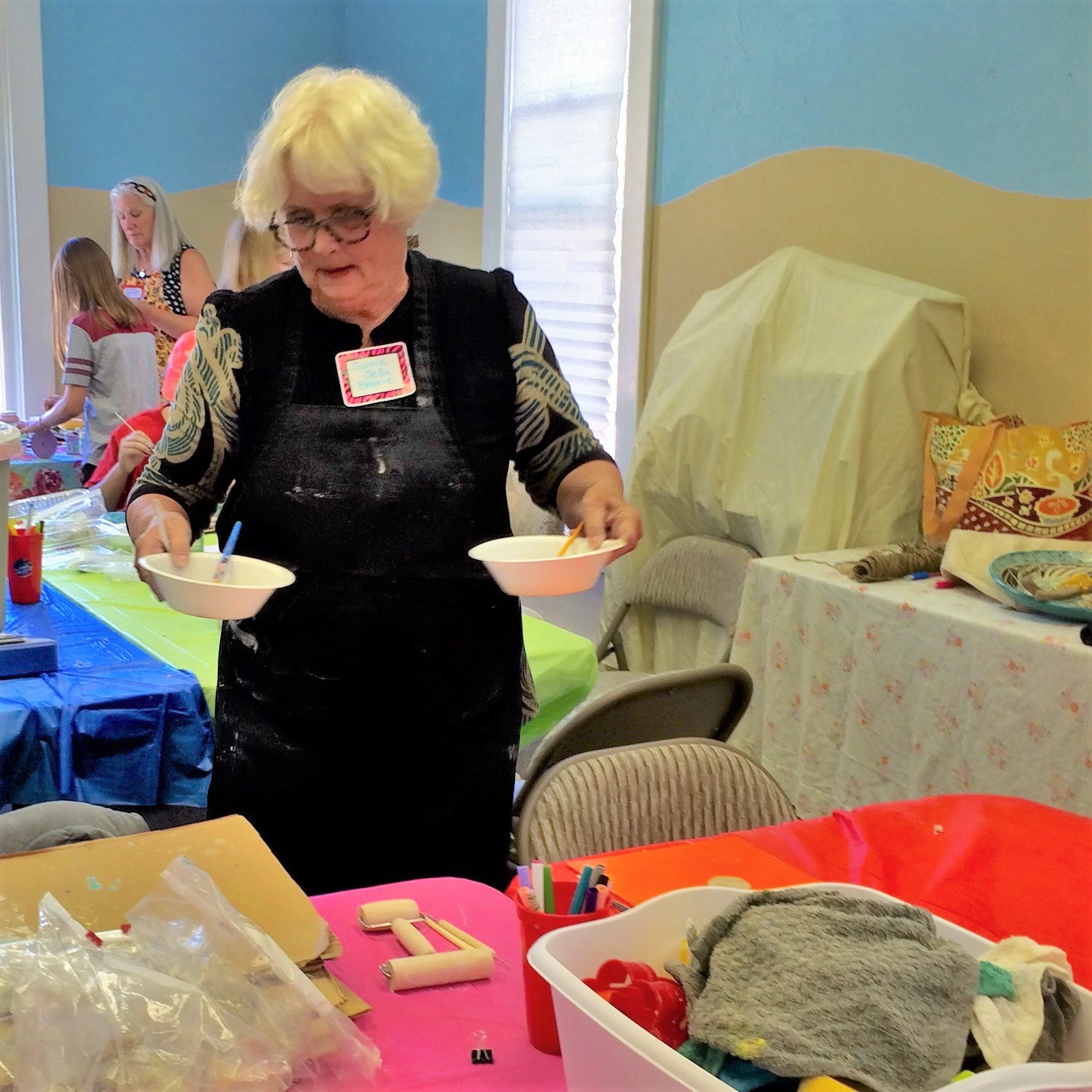 The Acrylic Painting Challenge
Every Friday | June 28 - August 2, 2019
Class Is 2pm - 5pm | $20 Per Class (6 Classes)
All Levels of Expertise are Welcome!
For painters who like to, or want to learn to paint with Acrylic paints will enjoy this challenge workshop experience. Over the first four weeks painters will learn new approaches in color use, perspective, tool techniques and composition. The final two weeks will bring their new creative experiences and ideas into a final painting. Enjoy this unique approach to exploring and creating art!
Hosted at the ARTspace
105 S 7th St, Hamilton, MT
The Acrylic Painting Challenge
1. Introduction
Friday, June 28, 2019 at 2:00 - 5:00 pm
2. New Perspectives
Friday, July 5, 2019 at 2:00 - 5:00 pm
3. Color/Application techniques
Friday, July 12, 2019 at 2:00 - 5:00 pm
4. Composition/Design
Friday, July 19, 2019 at 2:00 - 5:00 pm
5. Final ProjecT
Friday, July 26, 2019 at 2:00 - 5:00 pm
6. Final Project
Friday, August 2, 2019 at 2:00 - 5:00 pm
Want to Host your own Class or Event?
Click the button below to learn more about the ARTspace and how to rent it!